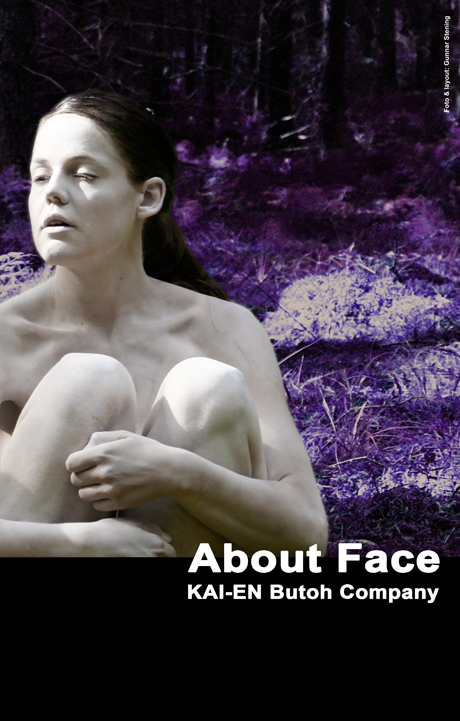 Photo & layout: Gunnar Stening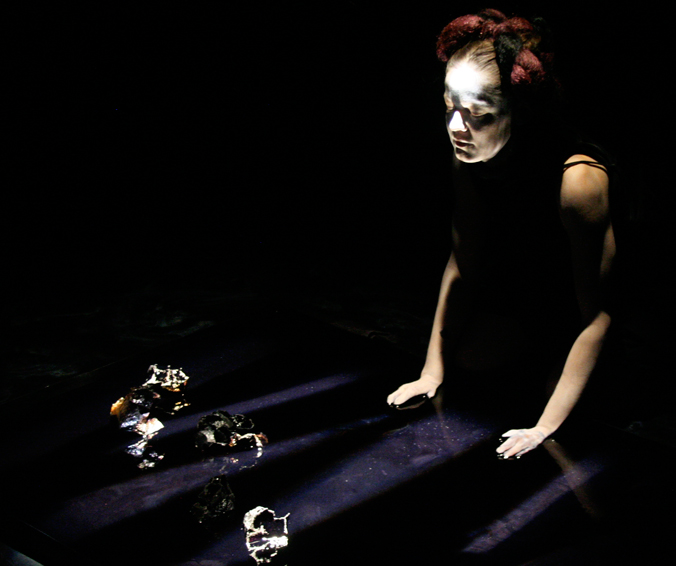 About Face
The face is a landscape. It is the vast forests,
the hidden caves, the forgotten fields.
The face is the world. Shy at times, explosive at times.
Biting, to get a taste. The eyes are lakes. The nose is an anthill. The mouth is a volcano.
The body is the face.
Encounterings.
Butoh: KAI-EN
Music: Lisa Stenberg
Production of costume and scenography: KAI-EN
Adviser on butoh and other artistic framing: SU-EN
Production: KAI-EN Butoh Company
Duration: 45 min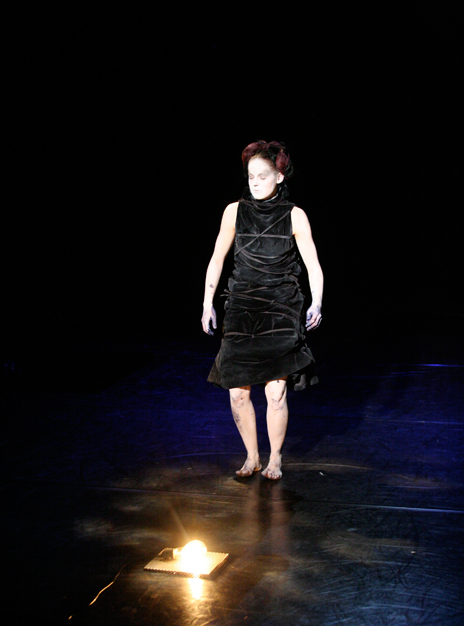 Performed at
Scen Studio Fyra, Balettakademien, Stockholm
Oct 2010 and Nov 2012
About Face was KAI-EN´s final examination after several years as an apprentice with butoh choreographer SU-EN and SU-EN Butoh Company. Through this project she received the name KAI-EN (SEA SHELL-GARDEN) and established KAI-EN Butoh Company.
Photographs: Erik Ronström